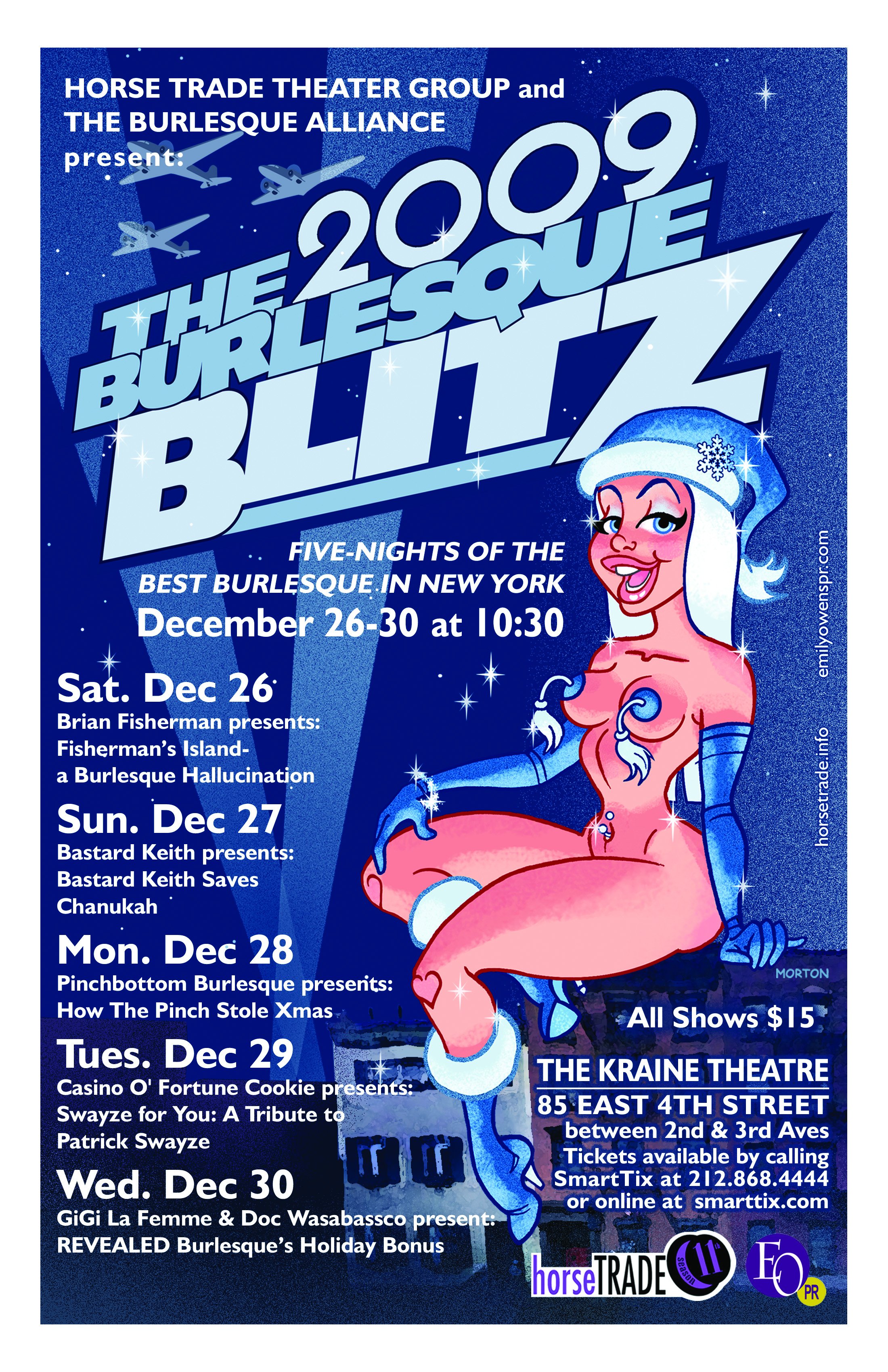 In that infamous dead week between Xmas and New Year's, your friends at Wassabasco Burlesque—along with a who's who of conjoining producers—are blowing up at the Burlesque Blitz at the Kraine Theatre.  Sunday night the saga got rolling with the rollicking waves of Brian  Fisherman's band, an evening set up as a hallucination—Fisherman trapped on a deserted island with only his memories of Coney Island and its fair denizens—the dreamlike sound of the vibraphone spelling hallucinations for all of us.
Just a few highlights:
The wicked stylings of Fisherman:
During one of Ruby Valentine's acts, the bleating sax player proves he also boils a wicked clarinet.  Walking bass, driving drums, and the vibes pacing and stopping, the clarinet railing a line almost "St. James Infirmary Blues…" truly seeing the added wonder of live music with a great act, giving the performer something to lean into… such that when Ruby hits her mark, that tease with a punctuation mark, she's lining up with the band and our hearts are lining up, too.  This is one tight band.
Gigi Lafemme's new tattoo—the hand of Fatima.
Ruby Valentine walking an invisible dog.
Fisherman, on Ruby: "Skin like coconut milk and just about as nutty."
Ekaterina.  Full stop.
Photos ©2009 Melody Mudd. For high-rez images, please contact Ms. Mudd at melodymudd@gmail.com.