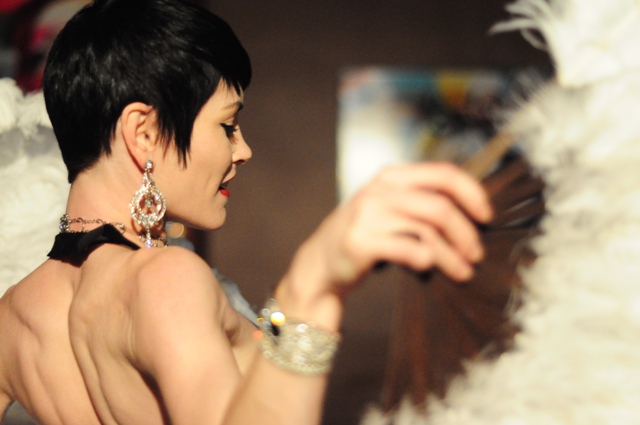 by Melody Mudd
Finding myself Oxbloodless for the evening due to some sort of mysterious mission he was on, I popped into Vig 27 sola late last night, and realized something, and this is embarrassing: I had never been to this show before. And it's been going on for, like, a while. So I am not going to bore you with words, since it isn't my thang, but does everyone else already know about Christopher Bousquet? I mean, it was really awesome when I first saw him twist himself into a pretzel, but  I had no idea he does drag too. Until I saw him last night, doing a full blown Amy Winehouse medley, looking Soooo beautiful! What a face. Just lovely.
Anyhoo, here are a couple of shots I snapped last night. If you haven't been out there to see this show, what are you waiting for? Meaner Harder Leather is a wild night held every Thursday at Vig 27, hosted by the charming Misty Meaner, the ethereal Stormy Leather, and that naughty little sexpot Go-Go Harder. Go-Go see it.
Mwahs,
Melody
All photos ©2010 Melody Mudd. Please contact me for permissions and usage. Performers who would like high-rez images, please email me at melodymudd@gmail.com.