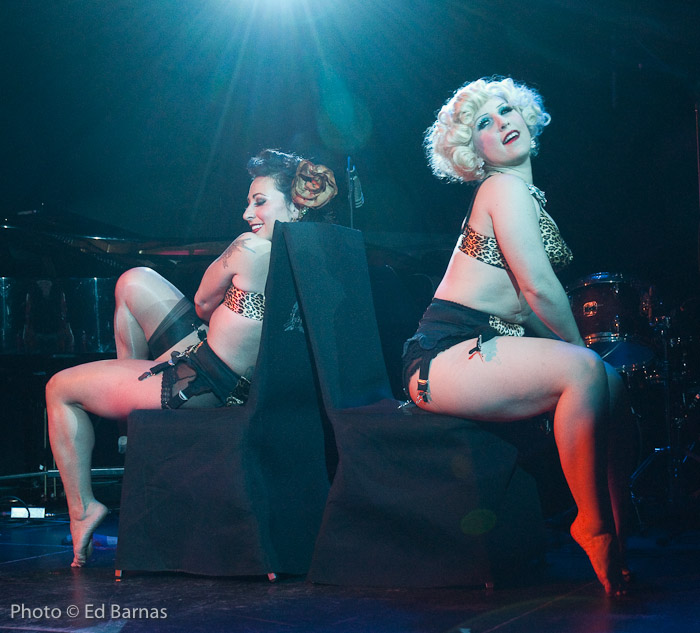 My Fellow Fans of Burlesque,
I am once again so super psyched to be able to share with you this wonderful collection of photos shot by the talented Ed Barnas. These are of the Burlesque-A-Pades Valentine's Brunch at Le Poisson Rouge on February 13, 2011, brought to you by Thirsty Girl Productions. This is back when JD and I were soaking up the sun in Bangkok of course. (How long do I get to milk that for?)
Enjoy!
All photos ©Ed Barnas and used with express permission by Burlesque Beat.