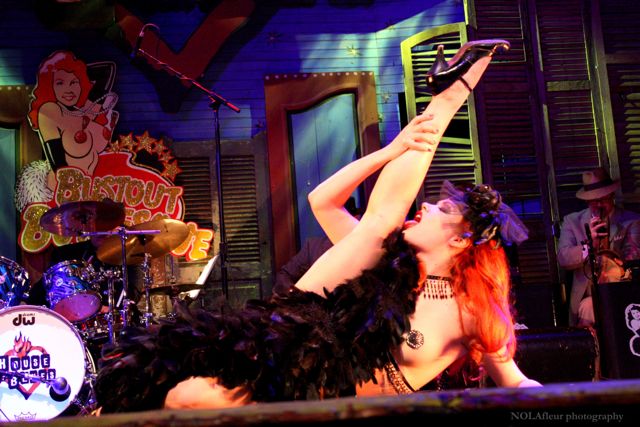 Back in April of this year, our fabulous photographer, Tonya Armbruster, down in the Crescent City, took her camera to the French Quarter and hit Bustout Burlesque at the House of Blues. This monthly show seems to always feature fantastic performers from all over the place! It's been around since 2005 and was created by producer Rick Delaup, who also created and produces the New Orleans Burlesque Festival.
Which. We. Must. Cover.
But I'm getting ahead of myself. Bustout Burlesque is at House of Blues again this Saturday, July 9th, at 8 & 10:30pm. You know how I know? It's on our awesome burlesque calendar. That's right. Anyhoo, here is a selection of delectable delights that Tonya shot from the April show. Now, I know I don't need to say this, but, Enjoy.
Yours in burlesque-y-ness,
Melody
All photos ©Tonya Armbruster and used with express permission by Burlesque Beat. Thrilled for performers to use shots for promotional purposes, but please credit properly with photographer's full name and a link to this piece. Performers who would like hi-rez images, please get in touch through the contact page.