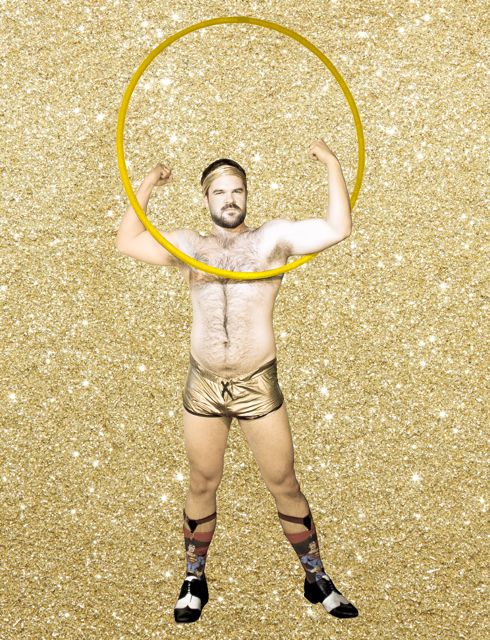 By Miss Cairo Mascara
Thursday September 6th, 2012
Volupte Lounge, London
After a long day blinging the shit out of heels and parasols for Burlique (Rubyyy Jones' fabulous burlesque shop) accompanied by the beautiful Asian Lilly Snatch Dragon, we were in definite need of pasties, glitter and wine. We packed up shop and headed down to Volupte in good time. But, because it's me, and things can never go smoothly, my iphone decided against giving me the correct directions to the venue. Don't get me wrong, I would have sex with my iphone if it were possible, but since being initiated into the Apple world, I have turned into one of those wankers who uses his iphone to go to the toilet. So naturally, instilling all my faith into my tiny device, we ended up taking the tube to the wrong station. With the show starting in only a few minutes time, sprinting seemed like the only option. Nightmare.
Sweaty and fuming, we arrived at Volupte, a gloriously classy joint, and were met at the door by a well-dressed maitre d' who took us to our seats. With a little bit of confusion as to how many people were in our party (all two of us), they seated us and went through the normal process that a classy venue would, offering us a plethora of menus: wine menus, cheese menus, water menus (spring, sparkling or tap), napkin menus, etcetera, etcetera. As a couple of twenty-somethings, we unsurprisingly went for (tap) water and a bottle of their finest (cheapest) rosé. No solids for us.
Even though there was only a small amount of audience in, Beariety maintained a fun, cheeky spectacle. Dave the bears fantastic compering was charming and naughty, his giggle was like Winnie the Pooh had just been caught tickling Piglet's balls.  Dave the Bear opened up with a gorgeous, honey-like, live lounge rendition of Justin Timberlakes 'Sexy Back' accompanied by his two lovely backing singers, Imelda and Cherry Shakewell. An apt song, as they really were bringing sexy back. Dave the Bear carried on entertaining us with his groin-moistening voice with some of his original songs, accompanied by the incredibly camp Mister Meredith on piano. The first of the two acts was announced. Aurora Galore. Oozing with dominance, and lighting the venue with her fire, she demands the stage… and deserves it. Aurora Galore is one of the fastest fire performers I have seen, spinning her fire fans furiously fast, sending the audience into a frenzy of desire and astonishment. Her acts were fucking phenomenal. Say no more.
Cutie Cherry Shakewell was full of glitter and flirty smiles with her two burlesque routines! We all know that glitter is the burlesque equivalent to crack, and she filled her gloves with the glamourous stuff (glitter, not crack), and when she cheekily bit off her gloves, she coated the audience in the shiny stuff! A delight to watch.
Mister Meredith's camp songs tickled the audience pink, with all the suaveness of a Victorian vaudeville boules player, and a 1970s English mincer. His hilarious songs kept us cackling away. And a fantastic costume reveal too…not many people can pull of lycra and corsets like he can!
Overall the night was fabulously entertaining, full of sexy people, and even though there was a very minimal audience, the performers gave us a fantastic show! Miss Cairo's cockles have been warmed.
Miss Cairo is a Gender Bending Burlesque Artiste. Like an Egyptian Bazaar, only half egyptian, and wholly bizarre! Find her here.
Photo ©Volupte Lounge