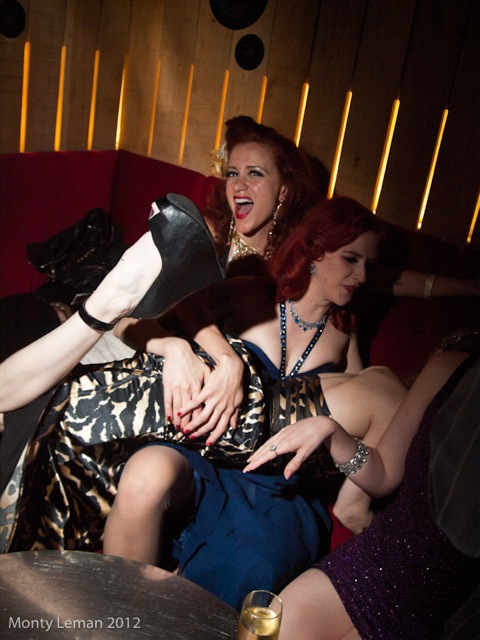 There's nothing quite like the party after the four day festival in which you saw hundreds of burlesque acts by performers from all over the world, drank numerous cocktails with old friends and new, and screamed and cheered so that you were hoarse by the end of night one. Yes, it's the New York Burlesque Festival's Official Sunday Night After-Party hosted by Burlesque Beat, "All Stripped Out!". Many thanks to one of our fave New York photogs, Monty Leman, for capturing the event in these fabulous shots, on this one night a year when the glitterati descend upon the POP Burger Lounge in the Meatpacking District of NYC.
And if you're in town, be sure to check out Monty's upcoming show:
Industrial Brooklyn
Photographs by Monty Leman
Habana Tapas
685 5th Ave btw 20th and 21st
Brooklyn, 11215
October 24 thru December 9, 2012
Reception Thursday November 15, 2012
8pm-10pm
All photos ©Monty Leman, and used here with permission. Please respect photography copyrights and do not use images without obtaining explicit permission.