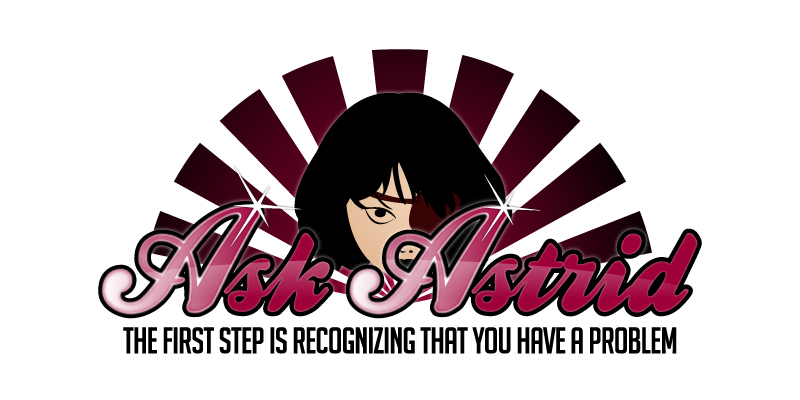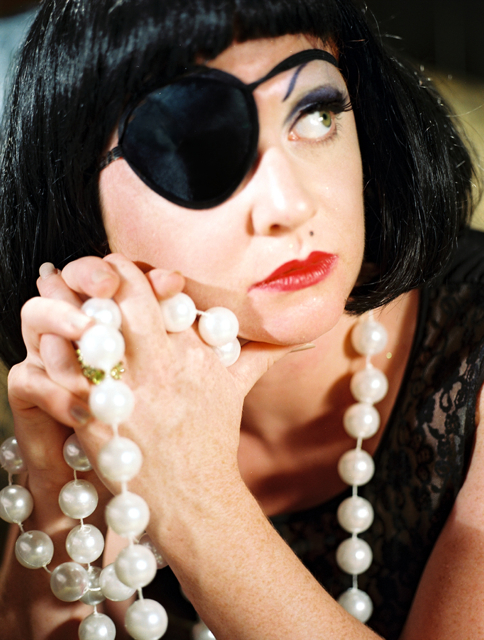 Dear Miss Astrid…

[Melody Mudd, like many in the burlesque community, has always been enamored and slightly terrified of Miss Astrid. While occasionally hilarious and often eviscerating, she has the scary tendency of being RIGHT. In a bolt of inspiration, Miss Mudd saw Miss Astrid's true calling: advice columnist par excellence. The rest is herstory. Abby and Landers, your sugarcoating is way passé, and Savage, you always were too dick-centric.
Welcome to the first installment of our newest endeavor, "Ask Astrid." Pearls of wisdom from "the true weimar fraulein" will be delivered on the last Friday of every month, and we welcome you to ask Miss Astrid anything you like. A self-proclaimed expert on beauty, relationships, family life, and the world at large, Miss Astrid will enlighten you with the harsh truth. This is the advice you need—not the advice you want. –ED.]
Dear Miss Astrid,
You are rumored to have had a love child with Mexican-American rock and roll artist, El Vez. Could you please lend your pearls of wisdom on juggling the worlds of parenting AND performing?
Sincerely,
Laura Libby
Minneapolis, MN
Dear Laura,
It's true, I have a child. When I was impregnated I was so traumatized that I was forced to stay in an alcohol and pill induced blackout for the entire 11 months of my pregnancy. Many people asked me if I would circumcise our child and I opted to do so. It wasn't for religious or aesthetic reasons, its just that clitorises are so hard to clean. I was worried about the challenges of raising a baby and how it would alter my life, but I find it is just like having a cat—you feed it twice a day, keep its litter box clean, and pet it if it sits on your lap. By the way, I almost named my baby Laura Libby, but decided that it was too cute and went with the name Raspberry Rainbow.
Dear Miss Astrid,
I would like to be you when I grow up. How can I stop wanting this?
Jo Weldon
New York, NY
Dear Jo,
Suck. It. Up.
Dear Miss Astrid,
I've always wanted to ask. What the fuck is your problem? I mean seriously—what's with the attitude?
J.D. Oxblood
Brooklyn, NY
Dear J.D.,
I've always wanted to ask. Why is your penis so tiny? I mean seriously—is it hereditary?
Miss Astrid's mother was a Bavarian Princess.  Her father worked in a German freakshow billed as "World's Tiniest, Meanest Man."  Her mentor in singing and love was Sammy Davis Jr. The above qualifies her as an expert on everything.  "I already have an opinion.  You just don't know it yet."
Have a question for the Almighty Miss Astrid? Email her at askastrid@burlesquebeat.com. You can also tweet her. She likes that. Please address your question "To the Almighty Miss Astrid Von Voomer," or "Dearest Miss Astrid," or at the very least, "Dear Miss Astrid," and sign your question with your name, city and state/country. Please. Let's not piss her off.
Ask Astrid. The first step is recognizing that you have a problem.
Photo ©Don Spiro and used by Burlesque Beat with express permission.