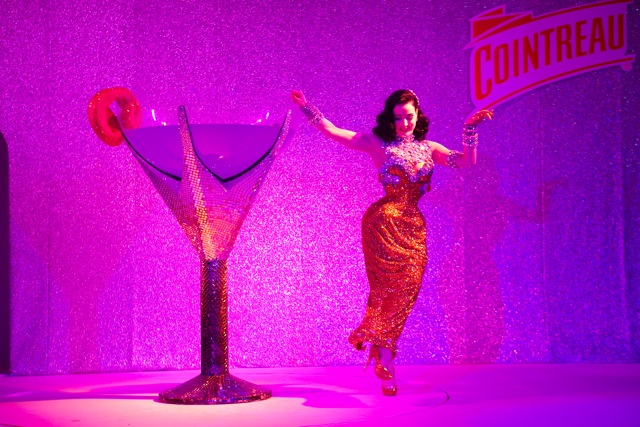 Dita Von Teese on Tour, 'Be ContreauVersial'
November, 2012, New Delhi, India and Bangkok, Thailand
Dita Von Teese's CointreauVersial party, "One Night in Bangkok", seemed to hit the Peninsula Hotel a minute after we left Bangkok. Le sigh. We still had a fabulous time wintering as we do in Thailand. As did, it looks like, the ever-glamourous Miss Dita Von Teese. More on what we missed here.
Dita also brought her Cocktail party to The Leela Palace in New Delhi. That's India, folks. Check out her stunning black lace sari made for her by New Delhi-based designers Shivan and Narresh. Rumor has it the Parisian lace used for the sari was gifted to Dita by Christian Louboutin.
Want.
Anyheidle, she's coming to New York, and shows are selling out. Check out the schedule, order some tickets, and get yourself some Dita.
Until then, please enjoy some snapshots with me.
All photos are ©Cointreau and used here with express permission by burlesquebeat.com. Photos are not to be used without obtaining explicit permission.