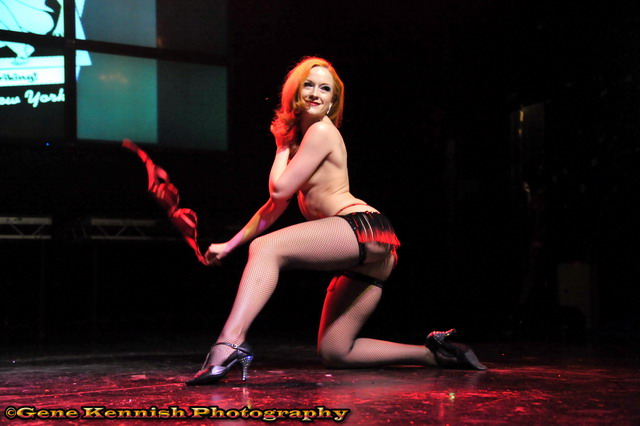 March 9, 2013
Webster Hall, East Village, Manhattan, New York
A Coney Island USA Photo Gallery by Gene Kennish
You've probably heard that Coney Island suffered through Hurricane Sandy.
And stuff is needed to rebuild it all. If you want to be supportive, please consider purchasing something from the Coney Island USA Hurricane Sandy Relief wish list. These are the things that they need to get back up on their feet as soon as possible.  You can also opt to make a donation to Coney Island USA. Coney Island USA is a 501(c)(3) not-for-profit arts organization, and all donations are tax deductible to the fullest extent allowed by law.
So, just to clarify, if you like burlesque, circus, sideshow, carnival, the Wonder Wheel, the beach, cabaret, sword-swallowers, fire-eaters, blockheads, amusement parks, the Mermaid Parade, tattoos, hot dogs, New York City, the Cyclone, Ruby's Bar and Grill, the arts, and most importantly New York City's most colorful free for all playground for all ages through the ages, then please consider buying something that is needed by Coney Island USA, or making a financial donation to Coney Island USA.
And that's our hard pitch.
Please be inspired by this beautiful gallery of photographs by Gene Kennish, who was at the Coney Island USA Spring Gala at Webster Hall a few weeks ago to capture some of Coney Island's most beloved performers in action.
See you at Mermaid. MWAH!
Gene Kennish is an avid photographer of many different genres including but not limited to performance art, sports, portraits and landscapes. Originally from Brooklyn he currently resides in Staten Island, NY with his wife and three sons. All photos ©Gene Kennish, and used here with express permission for Burlesque Beat. Please respect photography copyrights and do not use images without obtaining explicit permission.
Sideshow and Burlesque Performances by: Adam RealMan, Dr. Lucky, NY Variety All-Stars, Serpentina, Insectavora, The Schlep Sisters, Gal Friday, Ekaterina
Emcees: Adam Realman, World Famous *BOB*
Go Go/Ambient: Boo Bess, Boo Boo Darlin', Delysia Lachatte, Dolly Debutante, Dottie Dynamo, Ginger Twist, Heather Whatever, Kyle Petersen, Little Motown, Sydney Sunrise, Tawdry Owl, Wae Messed, Clara Coquette, Tiny D, Lady Alchemy
DJ's: Lemar Soulflower and DJ Momotaro
V.I.P. Entertainment: Juliet Jeske – face painting, Dr. Flux – body painting, Lady Zombie – Dominatrix, Lou Johnson, Chris Schoeck, Leo The Human Gumby, Magic by Gary Dreifus, Lee Alan Barrett, Omar and Dennis DiMartino
Greeters: Stella Chuu, Blazes
Hostesses: Bambi The Mermaid, Marni Halasa, Kat Mon Dieu, Little Stormy, Creamy Stevens
Kittens: Bunny Buxom, Little Motown
Raffle Girls: Miss Cherry Delight, Scooter Pie, Gemini Rising, Foxy Vermouth, Rosey La Rouge, Jenny Lucida Sans, Cheeky Lane, Joanna Firneno, Tina Tassels
Mystery in a Box Sellers: Bambi The Mermaid, Bunny Love, Little Brooklyn and Noah D'Klein