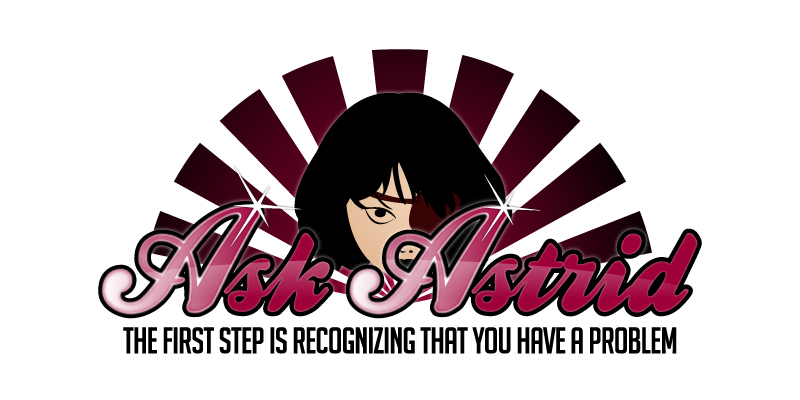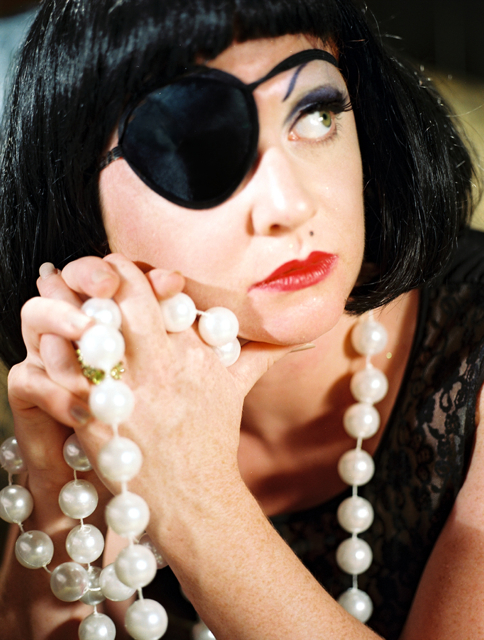 Dear Miss Astrid…
Dear Miss Astrid,
I am a 42 year old flabby bodied man interested is strutting my stuff. I have no skill, but can do a mean moon walk and Elvis impersonation. How do I get started in the business?
Johnny pots n pans
Le Havre, Queens

Dear Johnny pots n pans,
Welcome to the wonderful world of boylesque, though I warn you there is quite a bit of competition on your particular demographic.

To the loveliest dear Miss Astrid,
I have a husband problem. He doesn't want me trouncing around a stage in a sequined brassiere. I, on the other hand, have no qualms about it. But every time I mention an upcoming performance, he makes such a sad bothered face that it absolutely breaks my heart. I can't bear to leave the adorable lug, but I also can't bear to think of not wiggling my fanny in front of an audience. What should I do?
With love and kisses and glitter,
Maharet Midori

Dear Ms. Midori,
Sad bothered face? Ew. Divorce that passive aggressive creature immediately and wiggle away.
Miss Astrid's mother was a Bavarian Princess.  Her father worked in a German freakshow billed as "World's Tiniest, Meanest Man."  Her mentor in singing and love was Sammy Davis Jr. The above qualifies her as an expert on everything.  "I already have an opinion.  You just don't know it yet."
Pearls of wisdom from "the true weimar fraulein" will be delivered on the last Friday of every month, and we welcome you to ask Miss Astrid anything you like. Email her at askastrid@burlesquebeat.com. You can also tweet her.  She likes that. Please address your question "To the Almighty Miss Astrid Von Voomer," or "Dearest Miss Astrid," or at the very least, "Dear Miss Astrid," and sign your question with your name, city and state/country. Please. Let's not piss her off. And remember, this is the advice you need—not the advice you want.
Ask Astrid. The first step is recognizing that you have a problem.
Photo ©Don Spiro and used by Burlesque Beat with express permission.