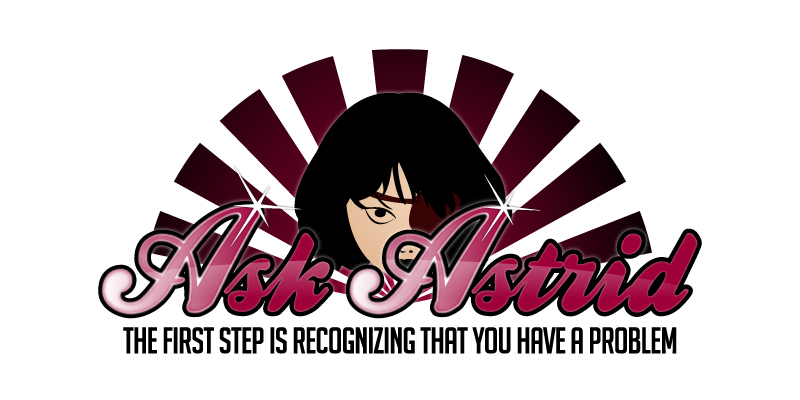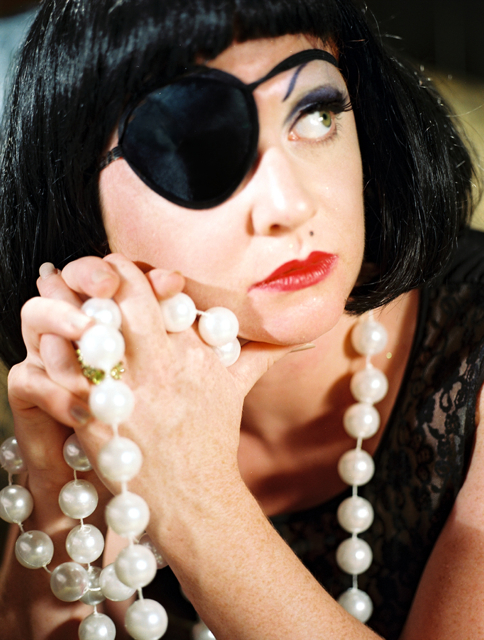 Dear Miss Astrid…
Dear Miss Astrid,
You are so lovely. Do you have any beauty tips?
Tiger Lilly
Spokane, WA.

Dear Tiger Lilly,
I have not been out in the open air since 1976 and I use the same whitening cream on my face as Michael Jackson did. I also recommend having help. I have four male personal assistants. One to brush my hair (1,000 strokes a night), one to perfrom shitasu on my feet, one to buy me a shnitzel sandwich when I have a hangover, and one to tell me my vagina smells like bouganvillia.


Dear Miss Astrid,
Its almost summer. Is there anything you really love to do during the sunny season?
Lucy Goosey
Waltham, MA.

Dear Ms. Goosey,
In the evenings I like to go down to Coney Island and pick up a half and half soft serve on the board walk. By which I mean, a biracial man with erectile dysfunction.

Dear Miss Astrid,
I hope this isn't inappropriate, but i have always wanted to know: what is your favorite position?
Harry Bottom
Akron, Ohio
Dear Harry,
My favorite position is off.
Dear Miss Astrid,
My girlfriend and I have been on-and-off for almost two years. I took her back after she cheated on me. Now she wants a threesome. I am not down with sharing her, but I am willing to do it because otherwise some other girl will do it for her. I told her that I want to be stoned, because I don't think I can handle it sober. She got mad because she doesn't like drugs. Then what am I supposed to do?
Scissor Fight
Winsor, Ontario
Dear SF,
Have you learned yet that honesty is not the best policy? Consume something to numb yourself that she wont guess, like a vodka enema or bath salts. Do the menage but make sure you videotape the whole thing. Believe me, once that silverback gorilla gets a load of herself on camera she will never ask for a three way again.
Miss Astrid's mother was a Bavarian Princess.  Her father worked in a German freakshow billed as "World's Tiniest, Meanest Man."  Her mentor in singing and love was Sammy Davis Jr. The above qualifies her as an expert on everything.  "I already have an opinion.  You just don't know it yet."
Pearls of wisdom from "the true weimar fraulein" will be delivered on the last Friday of every month, and we welcome you to ask Miss Astrid anything you like. Email her at askastrid@burlesquebeat.com. You can also tweet her.  She likes that. Please address your question "To the Almighty Miss Astrid Von Voomer," or "Dearest Miss Astrid," or at the very least, "Dear Miss Astrid," and sign your question with your name, city and state/country. Please. Let's not piss her off. And remember, this is the advice you need—not the advice you want.
Ask Astrid. The first step is recognizing that you have a problem.
Photo ©Don Spiro and used by Burlesque Beat with express permission.