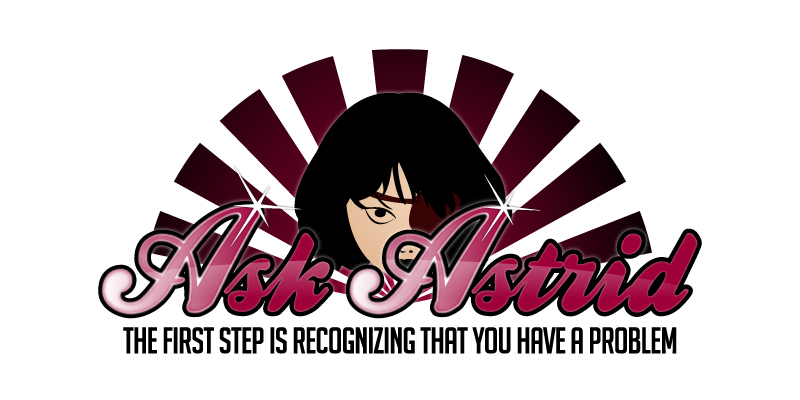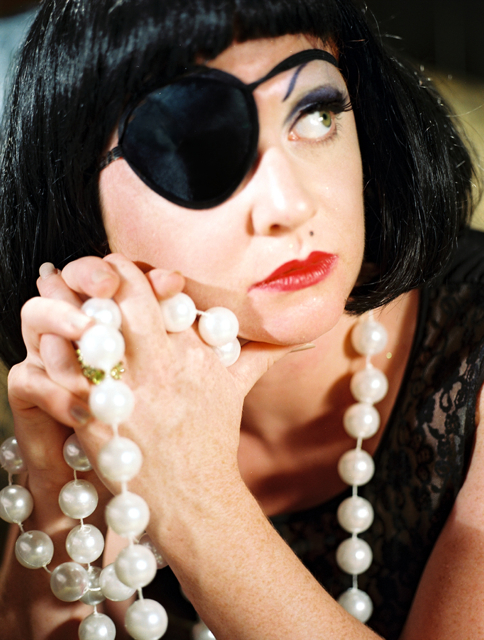 Dear Miss Astrid…
Dear Miss Astrid,
No matter what I try, my pasties do not stay on. One of them always falls off when I go into my tassel twirl. I've tried all kind of sticky stuff from Top Stick to liquid latex to toupee tape. Your advice is greatly appreciated!
Yours,
Mari Nara
Austin, TX
Dear Mari Nara,
I am happy to give you my advice. Try will power. If you *really* cared about burlesque those pasties would stay on. Failing that, a staple gun should do the trick.


Dear Miss Astrid,
I'm in love with my best friend's girlfriend, and I think she has feelings for me as well. I don't want to hurt my best friend but I am losing my mind. Can you help?
Sincerely,
Crushed 
Santa Fe, NM

Dear Crushed,
Are you a boy or a girl? If this is a straight thing it is tedious. I won't answer the question because your "feelings" are only your genetic code trying to trick you into reproducing. If you are a gay you are the most highly evolved of our species, but also the most overdramatic. Obviously, you will sleep with the best friend's girlfriend and the following week move in with her.

Dear Miss Astrid,
I absolutely love your wardrobe!! Particularly the muumuus. Where do you shop?
In total awe,
Suzy QZ
Military Brat
Dear Suzy QZ,
The best of us suck it up and get a designer to make our costumes. People like David Quinn, Garo Sparo, and Grant Phillipo, who can even make a muumuu look cunty.
Miss Astrid's mother was a Bavarian Princess.  Her father worked in a German freakshow billed as "World's Tiniest, Meanest Man."  Her mentor in singing and love was Sammy Davis Jr. The above qualifies her as an expert on everything.  "I already have an opinion.  You just don't know it yet."
Pearls of wisdom from "the true weimar fraulein" will be delivered on the last Friday of every month, and we welcome you to ask Miss Astrid anything you like. Email her at askastrid@burlesquebeat.com. You can also tweet her.  She likes that. Please address your question "To the Almighty Miss Astrid Von Voomer," or "Dearest Miss Astrid," or at the very least, "Dear Miss Astrid," and sign your question with your name, city and state/country. Please. Let's not piss her off. And remember, this is the advice you need—not the advice you want.
Ask Astrid. The first step is recognizing that you have a problem.
Photo ©Don Spiro and used by Burlesque Beat with express permission.