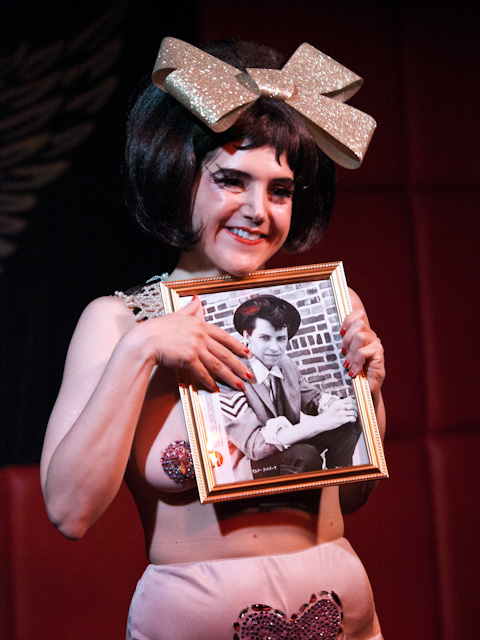 Wednesday, March 13, 2013
R-Bar, Manhattan
Back in March our friend and talented shutterbug Monty Leman shot this fun show, Hughes' Hero's: A Burlesque Tribute to the Classic 80's Films of John Hughes. We're always thrilled to share his photographs with our readers. Enjoy!
With performances by:
Beelzebabe
Bonita Boogle
Francine
Gentleman Steve
Heather Whatever
Miss Rose Burlesque
Plucky Charms
Tiny Dee
Ruby Solitaire
and hosted by Neil O'Fortune
All photos ©Monty Leman, and used here with permission. Please respect photography copyrights and do not use images without obtaining explicit permission.