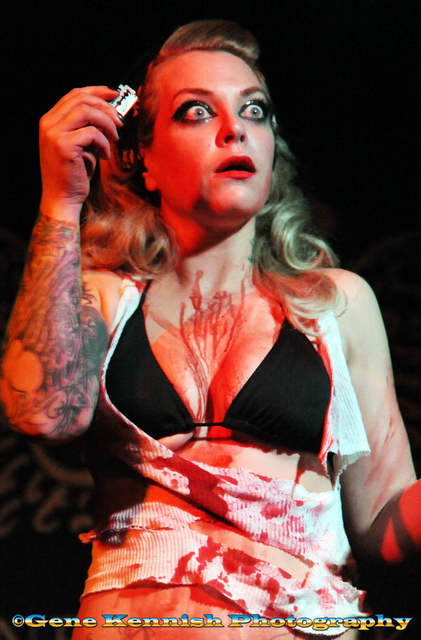 A Sharkbite Sideshow Burlesque Photo Gallery by Gene Kennish
March 22, 2013
RBar, Lower East Side, Manhattan, New York
We like to pop in on Joe the Shark's Sharkbite Sideshow burlesque show every now and then, a tasty nibble of our beloved Coney Island happening regularly on the Lower East Side. These photos by photographer Gene Kennish are from way back in March! The coldest March we can remember in a long time… Enjoy!
Sharkbite Sideshow Burlesque
Every second and fourth Friday of each month
R-Bar 218 Bowery (between Prince and Spring)
8pm // tickets $10 (at the door)
Advanced tickets will be available at www.rbarnyc.com
Do you have a shark tattoo? Are you a certified scuba diver? You can get into the show for half price! Just show Joe the Shark at the door your tat or scuba card for the discount. Sorry, one (1) discount per costumer.
Gene Kennish is an avid photographer of many different genres including but not limited to performance art, sports, portraits and landscapes. Originally from Brooklyn he currently resides in Staten Island, NY with his wife and three sons. All photos ©Gene Kennish, and used here with express permission for Burlesque Beat. Please respect photography copyrights and do not use images without obtaining explicit permission.