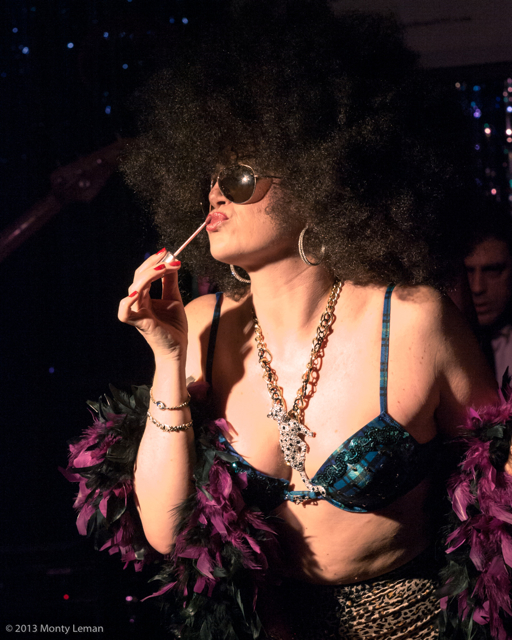 December 16, 2013
Our friend and shutter bug Monty Leman recently checked out Empire Beats at a spot we love on the New York burlesque scene, the Parkside Lounge. This show features a live 9-piece band! How cool is that!  Emceed by Camille Atkinson and starring burlesque dancers of the Juke Joint Revue.
Here for your viewing pleasure is Leman's photo gallery of the evening.
And if you're still looking for just that thing to do tonight to ring in the new year, Empire Beats is throwing down New Orleans style with a with top-shelf open bar and gourmet New Orleans cuisine all night.
Enjoy!
All photos ©Monty Leman, and used here with permission. Performers may use shots for promotional purposes only but please credit "©Monty Leman" in all instances. Please respect photography copyrights and do not use images in any other capacity without obtaining explicit permission.