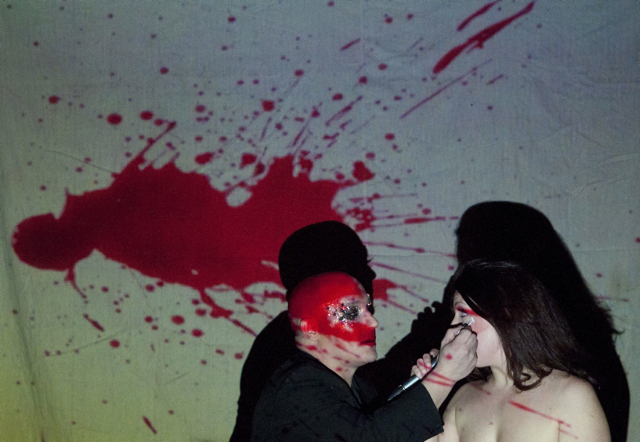 Bushwick Burlesque
Bizarre, Brooklyn 
Feb. 4, 2014
Abramovic has been ubiquitous—and contagious—in New York since 2010's The Artist Is Present at the MoMa. Jay-Z got in on the hype, and last summer, Lady Gaga worked the "Abramovic Method" to raise money for the Abramovic Institute. Scary Ben and Darlinda Just Darlinda, the "perverse George and Gracie,"  make a habit of pushing the boundaries of burlesque and blurring the line between cabaret and performance art. This was a weirdness impossible to miss. 
Impressions by J.D. Oxblood, along with some photos from Melody Mudd, ran the morning after the show on New York Magazine's site Bedford + Bowery, which covers events in the best parts of the City. For a few more of Melody's shots, check out this gallery.
All photos ©2013 Melody Mudd for Burlesque Beat. Please respect copyrights and request permission for usage. Performers may use shots for promotional purposes, but please credit properly with photographer's full name and a link to this piece in all instances. Performers who would like hi-rez images, get in touch.