By Lauren Barnett * Created by Lauren Barnett & J.D. Oxblood
#StripperProblems, The Comic Strips…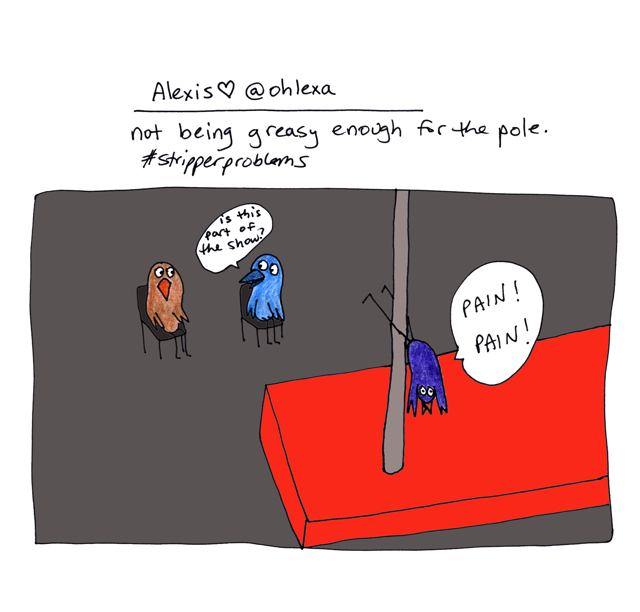 Now published on the Third Wednesday of each month, Burlesque Beat is proud to bring you: #StripperProblems, unique comic strips featuring tweets by some of the more interesting people in the world, particularly burlesque performers and strippers. Check out all our #StripperProblems comics.
Get your tweet featured on #StripperProblems! Tweet @Burlesque_Beat and use #StripperProblems.
Lauren Barnett has been making comics since 2007. Me Likes You Very Much
, her Ignatz-nominated debut book, was published by Hic and Hoc Publications in April 2012. You can find her daily offerings at melikesyou.com.
If you purchase anything by clicking on any products we link to, Burlesque Beat will get a cut of the sale, and we wanted to make sure you are aware of that. Thank you!
BUY THE BOOK…