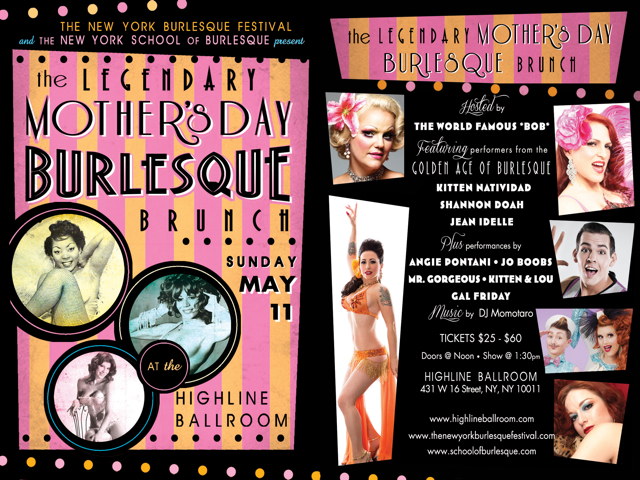 by J.D. Oxblood
At the Burlesque Hall of Fame Weekend in Las Vegas, it's easy to get distracted by glitter, gambling, or lounging by the pool. It's also easy to get sucked in to the competition—if you're a part of it, or if you want to be a part of it, or if you have heavy wagers on it. 
But it is a truism that the reason many of us keep going back has fuck-all to do with crowns and EVERYTHING to do with the Legends of Burlesque.
The definition of "Legend" is tough to pin down, especially since our culture collectively views age as a negative, however unconsciously, and therefore fearfully balks at any open expression of such. For the record, let's say that a "Legend" has a certain amount of experience.
She has done super cool shit and lived to tell about it.
Finally, our Burlesque Legends are beginning to appear at Burlesque Festivals around the world. I blame the international rise of hipsterism—the quest for the "authentic," the love of the artisanal—and I fully support it.
Four years ago, Thirsty Girl and The New York Burlesque Festival and The New York School of Burlesque brought Legends Dee Milo and Toni Elling to New York (Dixie Evans was scheduled to appear as well, but broke her arm and, sadly, couldn't make it.) The show was amazing, and is still one of the most talked-about shows at the Burlesque Beat office. A lot of New Yorkers don't go to the Burlesque Hall of Fame Weekend, and this was an opportunity for local performers to see Legends—and perform with them.
Don't miss this next Sunday. The Highline Ballroom will welcome Kitten Natividad, a Russ Meyer girl and burlesque icon; New York's own Jean Idelle, "The Sepia Sally Rand;" and San Diego's Shannon Doah. (Full disclosure: Shannon Doah's signed portrait is on my kitchen wall, right next to Tiffany Carter's. I've been raving about her for years.)
Burlesquers, if you see one show that you're not performing in this year, make it this one. You, too, could become a Legend of burlesque someday, if you'd just stop bitching about how hard it is to make it, do cool stuff anyway, and stick around another 30 years.
[J.D. Oxblood and Melody Mudd will be in attendance. —Ed.]
Also with Angie Pontani, Jo Boobs, Mr. Gorgeous, Gal Friday, and Kitten & Lou
Hosted by The World Famous *BOB*
Tunes by  DJ MomoTaro
Q&A panel to follow
Sunday, May 11th
The Highline Ballroom
431 West 16th Street
Doors 12:00PM, Show 1:30
TICKETS
For a little teaser, check out these hot photos of these smokin' ladies…
All photos used with express permission by Burlesque Beat. Please acquire permission before sharing photos.