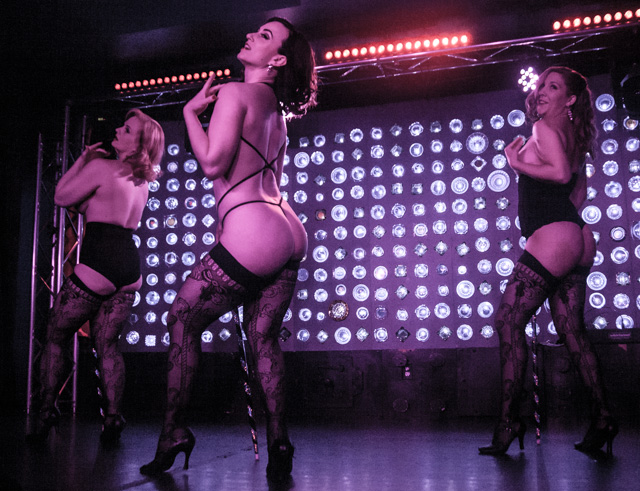 Photos by Monty Leman
May 10th, 2014
Baby's All Right, Brooklyn
Did you know that Michelle L'amour was in New York recently, and she brought her hit show Pretty Funny with her?
That's right, this was the New York debut of Pretty Funny, and she's bringing it back again…very soon! In the meantime, while we were off in the Land of BHOF, our fabulous photographer Monty Leman was editing his collection of photos from the New York debut, which was, we  heard, actually really super funny. But Pretty Funny is a MUCH better name for a show.
Check out the gallery below, and check the shiny new 2.0 version of our beloved burlesque event calendar regularly for the next installment of Pretty Funny in NYC. We think we're going to see Ms. L'amour more often in these parts, and we're Pretty Excited.
Michelle L'amour's Pretty Funny in NYC
Hosted by Kenny DeForest
With comics:
Jermaine Fowler
Joyelle Nicole
And burlesque by:
Michelle L'amour
Chicago Starlets Lady Ginger and Ivy Fabulous
& New Yorkers Madame Rosebud & Minnie Tonka
Monty Leman is a New York City-based photographer, specializing on documenting the burlesque scene, with a particular emphasis on live performance photography. All photos ©Monty Leman for Burlesque Beat. Please respect photography copyrights and do not use images without obtaining explicit permission.
Did you see Pretty Funny? What did you think?