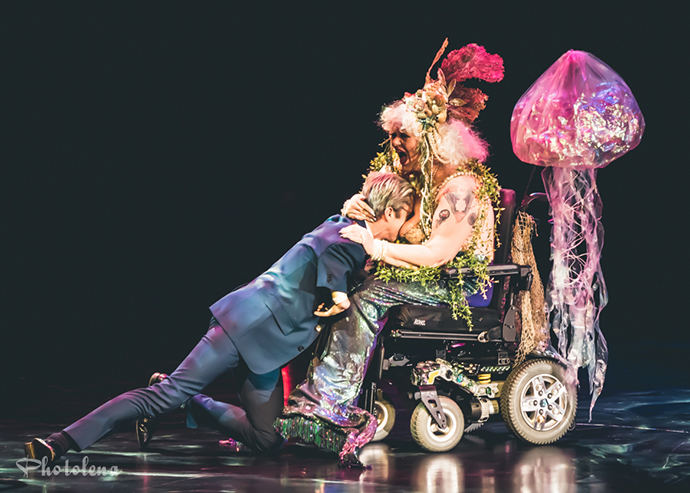 Burlesque Hall of Fame 2015: Fifth Annual Legends Walk of Fame
Friday, June 5, 2015
Orleans Showroom, Las Vegas

So this was the year for all the anniversaries with some big numbers being thrown around: ten, twenty-five, fifty-eight… And it was an anniversary for the Legends Walk of Fame as well with five years of burlesque legends sashaying their way across that stage. From year to year, as we've had to say farewell to some of our greatest inspirations, we've also had the chance to welcome some wonderful new faces to join us on the walk. These brightest of stars are the inspiration for today's burlesque scene and the reason we have the art of burlesque.
If you've never had a chance to sit in on the Sunday afternoon Legends Talk you absolutely need to as it's a perfect pairing with the walk of fame and legends reunion. When you hear these ladies and gents talk about their experiences in the beginning days of the industry, how different it was from today, the amazing obstacles they had to overcome to get to where they are, you get a much better understanding of the art as a whole. You also develop a deep love and respect for their strength, determination, sass, kindness and creativity—traits they all share.
I always come to the legends night with an expectation of a full house. After all, how can you expect to one day be up there in the walk of fame if you don't come out and get those standing ovations going for those who came before you? This year's walk, coming part way through an amazing night of legend performances (that's for another article!) was hosted by none other than Mat Fraser, husband of performer extraordinaire Julie Atlas Muz, and stage and TV star in his own right. Being a complete American Horror Story fanatic, I know him from his part as Paul the Illustrated Seal from the amazing Freakshow installment (one of my favs!) and so I was all "squee!" when he took to the stage to announce the legends.
So sit back and enjoy this gallery of all the amazing legends in the 5th Annual Legends Walk of Fame.
Read all our BHOF coverage to date.
We'd love to hear from you. Leave your comment below.
Don't miss the Beat. Subscribe.
All photos ©Olena–Photolena–Sullivan for Burlesque Beat. Performers may use shots for promotional purposes, but please credit properly with photographer's full name and a link to this piece. All other requests please contact us to acquire permission.