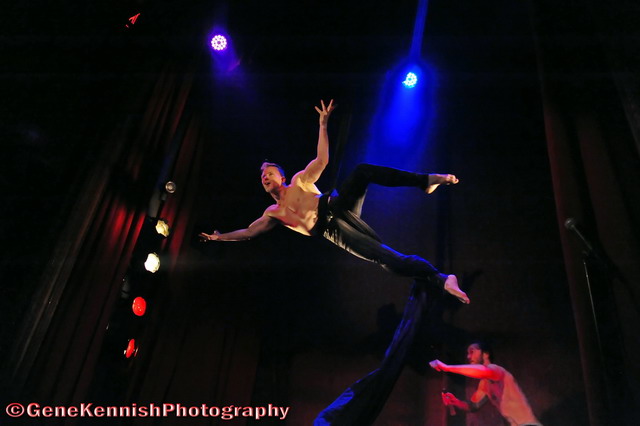 Hotsy Totsy Downton Abbey Burlesque Tribute Show
The Slipper Room, New York, NY
January 14th, 2016
[Edited from the press release]
It is 1925 and the Lord of Granthum and his Family have traveled from Downton Abbey to New York. His Cora's eccentric American Aunt Millie has passed away, leaving the Crowley family her only possession: The Home For Wayward Girls and Fallen Women.
Hotsy Totsy Burlesque celebrated one of the most watched dramatic television shows in the world, Masterpiece Theater's Downton Abbey. The show featured Cherry Pitz, Clara Coquette, Petite Renard, the aerial duo Leo Teo and Raven Wazoo, and was hosted by Handsome Brad.
Enjoy this collection of photographs from one of our favorite New York photographers, Gene Kennish.
—Ed.
All photos ©Gene Kennish, and used here with express permission for Burlesque Beat. Please respect photography copyrights and do not use images without obtaining explicit permission.