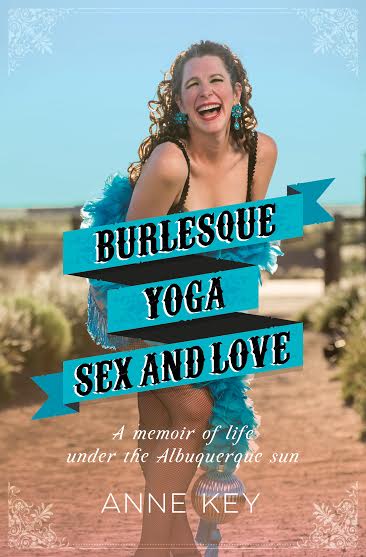 Burlesque Bookshelf  is dedicated to the memory of Julie Vogt aka Dr. Uberblonde, whose idea for this ongoing series was to offer reviews and commentary on the various books about burlesque. Even as Julie suggested it, she quickly admitted that there never seemed to be enough time for everything. For Julie, it was, sadly, all too true: She passed away on December 4th, 2011, at the tender age of 38.  She is survived by her husband, Todd, and son, Miles. —Ed.
*This piece contains affiliate links. If you click and buy, we get a cut of the sale.*
Anne Key's (aka Anne O'Roar) memoir, Burlesque, Yoga, Sex and Love: A Memoir of Life Under the Albuquerque Sun
, recounting her journey into the world of burlesque at age 48, is an intimate blend of spirituality, self-analysis, and sensuality. We've undoubtedly all shared some of Anne's embarrassments and her inner conflicts. Maybe we've been envious of someone we thought was prettier or more talented. Or we worried if we were sexy enough to be a burlesque performer. Maybe we worried that we might let go some noxious fumes about the time we are winking at some unsuspecting audience member? Haven't we all worried that we might stumble during a performance or be unable to unhook or unzip a piece of wardrobe with perfect timing?
Anne questions her motives, her dedication, her feelings about performing in burlesque, wondering; "Is it worth it?" and coming to the conclusion, "Yes, it is." Even her search for a stage name takes her through months of introspection, whereas I, on the other hand, had my first name chosen for me and picked out my last name on the fifteen-minute drive to my first burlesque job.
Anne's path may not be your path or mine but you are sure to find bits and pieces of yourself in her memoir while enjoying humor and enlightenment as well.
Quotes from her mentors and those she admires are scattered throughout, but I especially like the advice she received from Tony Travis, the choreographer for Albuquerque's Burlesque Noir: "Sell what you have."
If I had thought as hard as Anne about how to "look sexy," I doubt that I'd have had the nerve to step on stage. But maybe that is what having a PhD gets you. Lots of intellectual thinking, too damn much thinking really! She admits that while she lectures students on not falling prey to the media's concept of femininity, she too has been guilty of "drinking it all in like free whiskey."
Anne gives us an inside look (literally!) at waxing all of your hair, yes, including the pubic hair. I had to sympathize with her when she was trying to learn to put on false eyelashes, especially with poor eyesight. And I hate to tell her that hot flashes can last 20 years or more.
Anne's PhD is in women's studies, and there is a lot of information defining sexuality in her memoir, but her experiences trying to "look like a lesbian" really made me laugh. Her husband, Ben Kuehn, loves being called Mr. O'Roar, just as my husband likes being called Mr. Summers.
Anne's many definitions of burlesque include "a way of helping the audience connect with their own sexuality." While you may not concur, it is helpful to remember that burlesque seems to refuse to be confined to any one definition.
The inner anguish and the path of self-discovery combine to make an exhilarating and sometimes exhausting read. If I had had to work this hard on putting together my burlesque shows, I'm not sure I would have achieved much. But, everyone has his or her own journey. Anne Key shares her path as a spiritual priestess, yoga practitioner, burlesque newbie, belly dance professional, writer, teacher, and Albuquerque travel guide. There is something in this book for most everyone.
Anne's best answer regarding why she performs burlesque is "I do it because it is fun."
Me too, Anne, me too!
Buy the book:
Burlesque, Yoga, Sex and Love: A Memoir of Life Under the Albuquerque Sun
About The Author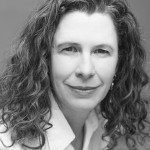 Award winning writer Anne Key is the author of two memoirs. The first, Desert Priestess: a memoir, relates the three years she spent as Priestess of the Temple of Goddess Spirituality Dedicated to Sekhmet, located in Nevada. Her second, Burlesque, Yoga, Sex and Love: A Memoir of Life under the Albuquerque Sun, recounts her time in Albuquerque and performing with Burlesque Noir under the stage name Annie O'Roar. Anne teaches under the name Dr. Key as an adjunct faculty offering courses in women's studies, religious studies, and English. As well as writing, she is also the co-founder of the independent press Goddess Ink (www.goddess-ink.com). She is co-editor of two books, Heart of the Sun: An Anthology in Exaltation to Sekhmet and Stepping Into Ourselves: An Anthology of Writing on Priestesses and the author of several articles. Anne resides in Albuquerque with her husband, his three cats and her snake.