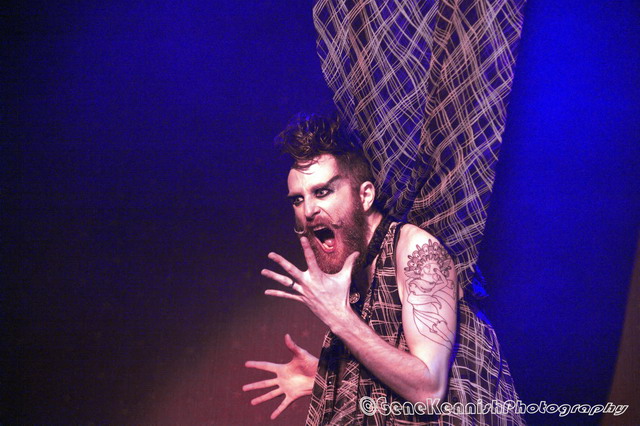 April 14, 2016
The Slipper Room, New York, NY
Joe The Shark and Cherry Pitz present: The Cherry Of Oz
Hotsy Totsy Burlesque's Tribute to The Wizard Of Oz
A few weeks ago our good pal, New York photographer Gene Kennish, was delivered by tornado to a magical technicolor land of witches and glitter and munchkins. He arrived just in time for Witch Independence Day, where he ran into Cherry Pitz, the good natured lady who started The Home For Wayward Girls and Fallen Women. She had been brought to the wonderful land of Oz to celebrate, along with Clea Cuthroat, Jenny C Quoi, Matt Knife, Pearls Daily, Rita MenWeep, Cardone, Apathy Angel, and Dolly Dagger.
Kennish has since returned safely home, and he brought back these photos of his adventure in Oz.
Enjoy!
—Ed.
All photos ©Gene Kennish, and used here with express permission for Burlesque Beat. Please respect photography copyrights and do not use images without obtaining explicit permission.