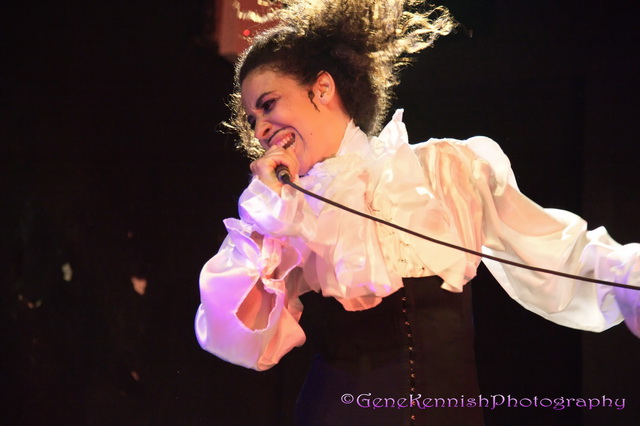 Quintessential: The Purple Rain Edition
Thursday, June 2, 2016
The Kraine Theater, New York
Dearly Beloved: Earlier this month, brASS: Brown RadicalAss Burlesque and little woman, teamed up with BIG HAIR Productions to bring us the inaugural Quintessential, a new show that celebrates iconic music albums from start to finish through the sparkley lens of burlesque.
Quinessential: The Purple Rain Edition starred The Incredible, Edible, Akynos, Miss AuroraBoobRealis, Exhotic Other, Southe ErnComfort (Miss Southern Comfort), Miss Frankie Eleanor, Ooh LaLoba, and Private Tails.
Photographer Gene Kennish was there to capture the evening. Enjoy the photos!
—Ed.
All photos ©Gene Kennish, and used here with express permission for Burlesque Beat. Please respect photography copyrights and do not use images without obtaining explicit permission.