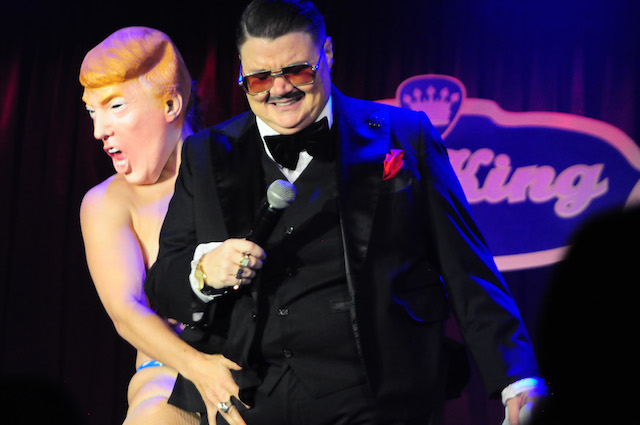 14th Annual New York Burlesque Festival Saturday Night Show
Saturday, October 1, 2016
B.B. King's, NYC
The 14th annual New York Burlesque Festival was as glittery as ever, and the Saturday night show at BB King's was the glitziest. Enjoy these photos and be sure to check out our Hangover Highlights review of select acts to read up on Peekaboo's disco corset, Raquel Reed's gorilla, Julie Atlas Muz's Donald Trump (never thought I'd say that in a sentence) and oodles more.
And if you're a real burlesque nerd, have a look at all our coverage of the New York Burlesque Festival throughout the years.
Don't miss the Beat. Subscribe.
All photos ©Melody Mudd and used here with express permission for Burlesque Beat. Performers may use shots for promotional purposes, but please credit properly with photographer's full name and a link to this piece. All other requests please contact us to acquire permission.